Customer Reviews
04 Apr 2022
Luis B.

Australia
Excellent lock, easy to use and looks great on front door
The lock looks great, is easy to use and there are numerous options (fingerprint, token, phone, keycode, remote unlock...). I never need to carry keys anymore. Installation was a bit trickier than I imagined, but I managed to do it myself without any help, just took longer as I had no previous experience. So far it's been great and met all my expectations.
27 Mar 2022
damien h.

Australia
DYNAMIC WINDOWS , WINDOW FABRICATOR.
REALLY HAPPY WITH THIS LOCK AND ARE NOW USING THEM AS OUR STANDARD OFFERING FOR RESIDENTIAL APPLICATIONS.
15 Mar 2022
Robert W.

Australia
Slimline Smart Lock (Black)
The Product and Service from Smart Locks has been exceptional. I would recommend this without hesitation. The Lock not only looks great but functions beautifully. We have numerous trades people using the code to get it without any fuss.
29 Jan 2022
David T.

Australia
Smart slim door lock
Excellent product works exactly as advertised and the app and smart hub are easy to set up and use.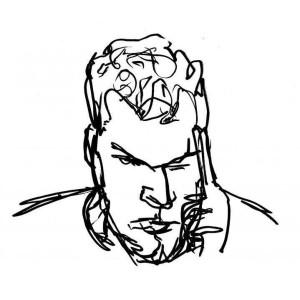 NB
20 Jan 2022
Nathan B.

Australia
Great lock. Easy to install & fast unlock!
Easy to install and looks great on the door. Smooth handle action and qyuick fingerprint scan response. App is super easy to use to manage cards/codes/fingerprints etc and remote locking works well with the Wifi Bridge. Autolock feature is great as it always secures the door behind you after a few seconds (can be changed). But with the speed of the fingerprint scanner it's really good! Staff were also very helpful on the phone in getting info about which lock would be best and features of the lock. Also managed to send it out and I got it within 2 days!
22 Dec 2021
Robert P.

Australia
Smart slim digital sliding door lock
Great door lock - works perfectly. Instructions very easy to follow Very easy installation Very east to program Great service and support from Smart Door Locks Could not be happier
28 Nov 2021
Lisa M.

Australia
THE BEST
We are very impressed with this door handle, we have just renovated and had three of them installed at various entry points. The finger print entry is so easy to use and setting up the app was self explanatory, I would have no hesitation in recommending this product.
09 Nov 2021
Mike M.

Australia
SDL-S1 Smart Slim 5-in-1
Lock straight forward to install and works really well. Wifi easy to set up and works well also, Recommended.
13 Oct 2021
Chris K.

Australia
Great lock, amazing service
I have been looking for a Smart Lock for our aluminium framed front door for a very long time, with no luck. I came across Smart Door Locks and started a chat to find out more. Nina was extremely responsive and very helpful, asking for photos of the door. He then sent me a recommendation for the SDL-S1 35mm, which I ordered. The lock arrived quickly and I had it professionally installed - Jason the locksmith (Locktrix) told me he had not come across a lock that works so well retrofitting to a door like ours. Works like a charm! No more keys, and the app and wifi is easy to set up and use. Can't recommend Nina and Smart Door Locks highly enough, very impressed and will use them again. Thanks!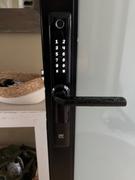 28 Sep 2021
Wendy H.

Australia
Perfect finishing touch
Smart and streamline the slimline door handle/lock is the perfect finish to our new classy front door