Customer Reviews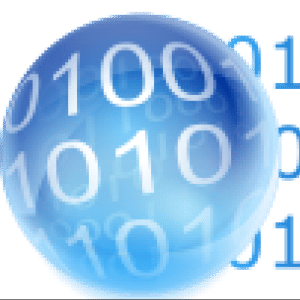 SC
21 Apr 2022
Simon C.

Australia
Game changer with 4 teenage kids - no more lost keys
Had to drill a couple of new holes in my door and move the strike plate down on the far side, but otherwise went very smoothly. Some more detailed instructions naming the actual parts so you weren't guessing would have saved 10 minutes.
04 Apr 2022
Shehana A.

Australia
Best investment for convenience and safety!
I'm blown a way how a simple door lock has completely changed my life! Juggling with young kids it was a game changer the smart lock that opens with a single thumb print! Especially carrying groceries I don't have to go through my bags anymore for keys. It's either a simple code or thumb print and the door opens. Once the door is closed I don't have to manually lock and the door is locked for outside. Excellent service offered by smart door lock team to identify best door lock for my needs. Super speed delivery. Recommend a locksmith too that did an excellent job. Happy customer here
29 Mar 2022
Adrian M.

Australia
We love our Smart door lock
Easy to install, easy to set up. Easy access.
25 Feb 2022
Matt R.

Australia
Self install pretty tricky
It's a very nice door handle. The hardest thing with the installation was cutting out the space required in the existing door and door jam. The fingerprint access is good but you need to have the exact part of your finger on the sensor that was used when setting it up. But yes quite happy with it so far after a few days.
18 Feb 2022
Mark S.

Australia
easy to use
very happy with smart lock!
18 Feb 2022
Ben K.

Australia
Not bad
Door handle works great. Installed myself. Definetly not as easy as everything makes it look. I also now cant close my security screen because the handle is to large and hits on the fly screen frame
30 Jan 2022
Christopher M.

Australia
Amazing ! Best Door Lock Ever Outstanding
We have the SDL-H2 Smart Medium 5-in-1 Lever/Handle, easy install, even for amateurs, wifi connection to G2 Gateway worked seamlessly prefect pair. We have a autistic/intellectually disabled son going to HighSchool this year and he can't work a key lock. The finger print was just magnificent for us. What we love, worst case scenario we can remote unlock the door for anyone including our son. Best purchase ever highly recommended, we researched a lot of locks and this one had all the bells and whistles best options.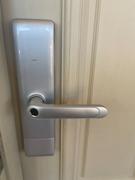 28 Jan 2022
Nima R.

Australia
Looks good and feels good
Just installed by a locksmith, looked like a hassle to install but it looks good now!
23 Jan 2022
Craig P.

Australia
Great lock - no need for keys for house and Tesla, just my phone
Very solid lock. So many ways to open and gives you far more peace of mine if you are not sure if you locked the front door. Recommend getting the Wi-Fi gateway as adds so much more functionality
18 Jan 2022
Josh T.

Australia
Awesome product
My wife and I have been meaning to switch our front door out with a smart lock for some time and are so glad we did. Easy to install, easy to configure, looks sleek and modern, and never have to remember your keys again! We use the thumb print scanner for ourselves and keypad codes for other trusted people we want to give access to our property. Never going back to a traditional lock an key again